Nigeria's push to adopt digital currency and move towards a cashless society shifted into high gear on December 6, when the country's central bank announced a cap on cash withdrawals, either over the counter or via ATMs. The new policy affects more than 200 million people, and its impact could be far-reaching and dramatically unpredictable.
The Central Bank of Nigeria said in a memo to deposit money banks (DMBs) that withdrawals should not exceed ₦100,000 ($225) per week for individuals and ₦500,000 ($1,123) for businesses. ATM withdrawals will be capped at ₦20,000 ($45) per day, with cash machines only issuing ₦200 ($0.45) notes and smaller denominations.
"Withdrawals above these limits shall attract processing fees of five percent and 10 percent, respectively," the CBN said.
The new policy will take effect from January 9, 2023, about three weeks before the country phases out all old ₦200, ₦500 and ₦1000 notes.
Banking on the eNaira
Nigeria's phasing out of physical cash goes hand-in-hand with its push to encourage adoption of its central bank digital currency (CBDC), the eNaira.
Launched in October 2021, the eNaira was the second central bank digital currency after the Bahamas' Sand Dollar, and uses similar blockchain technology to cryptocurrencies—though unlike cryptocurrencies, it's ultimately overseen and managed by the country's central bank.
While not acting as a store of value in the same way as cryptocurrency, the CBN said the eNaira would help further promote financial inclusion. It's also accessible on all bank apps and USSD (Unstructured Supplementary Service Data), a "quick code" used on GSM cellphones to communicate with the network's computers.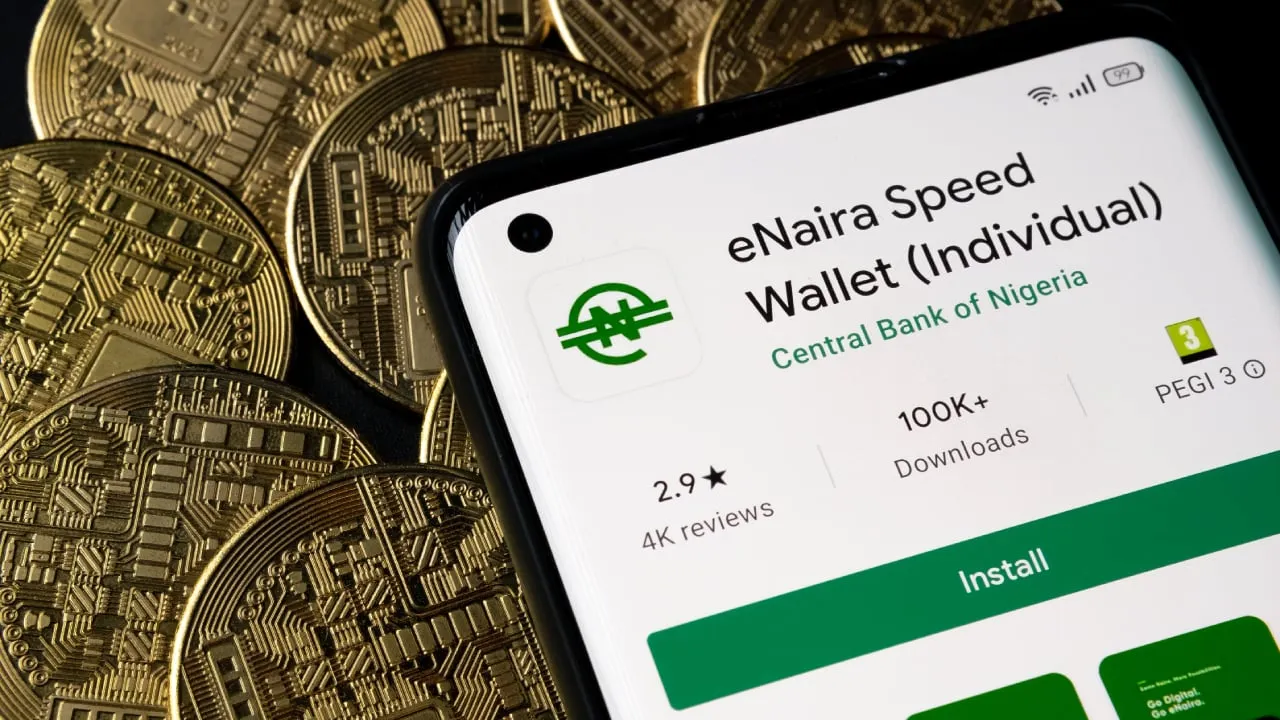 The eNaira's launch is part of a wider policy on the part of the CBN, outlined in a 2013 policy document that encourages the adoption of agent banking, mobile payments, promotion of linkage models that enhance cooperation between traditional lenders, the government and microfinance institutions, and the implementation of an aggressive push for financial literacy.
The bank said its new policy direction was in line with its cashless policy and that "customers should be encouraged to use alternative channels (internet banking, mobile banking apps, USSD, cards/POS, eNaira etc.) to conduct their banking transactions."
The launch of eNaira also followed a crackdown by the authorities on financial institutions dealing with crypto—which prompted a surge in peer-to-peer Bitcoin trading in subsequent months.
Nigeria's informal economy
With Nigeria's largely informal economy powered by cash transactions, adoption of the eNaira has been somewhat tepid.
A banker, Ahmad* [not his real name], told Decrypt that customers are not keen on using eNaira, even when they make electronic transactions, citing no clear difference between the value of naira and eNaira.
Ikemesit Effiong, head of research at Lagos-based socio-economic research firm SBM Intelligence, said the policy will hurt those it is supposed to benefit the most and encourage the hoarding of cash.